Frühbucherrabatt von 10% bis 02.09.2022 sichern! Präsenzunterricht & Webinare Schulbegleitende Sprachkurse in den Herbstferien. Unser Herbstferienprogramm
On Wednesday, 17.11.2021, the online workshop "Water" took place in our kindergarten. The workshop was conducted by the AKNM ArbeitsKreisNeueMedien. In this workshop for preschoolers, children learn about the water cyc ...
Are you dreading your next exam?We help you to enhance your motivation & effective learning methods to success! For the school subjects Englis ...
A plea for meaningful teaching Teachers who teach with enthusiasm, passion for their subject and empathy for their students are infectious and highly mo ...
Sprachschule

,

Uncategorized
School-accompanying language courses Face-to-face and online courses as individual and group lessons.Our Easter vacation programme is designed for e ...
Lehrkräfte, die mit Begeisterung, Leidenschaft für ihr Fach und Empathie für ihre Schüler unterrichten wirken ansteckend und hochmotivierend. ...
Wir helfen Dir mit Motivation & effektiven Lernmethoden zum Erfolg! Für die Schulfächer Englisch, Französisch, Spanisch und Deutsch bieten wir Spra ...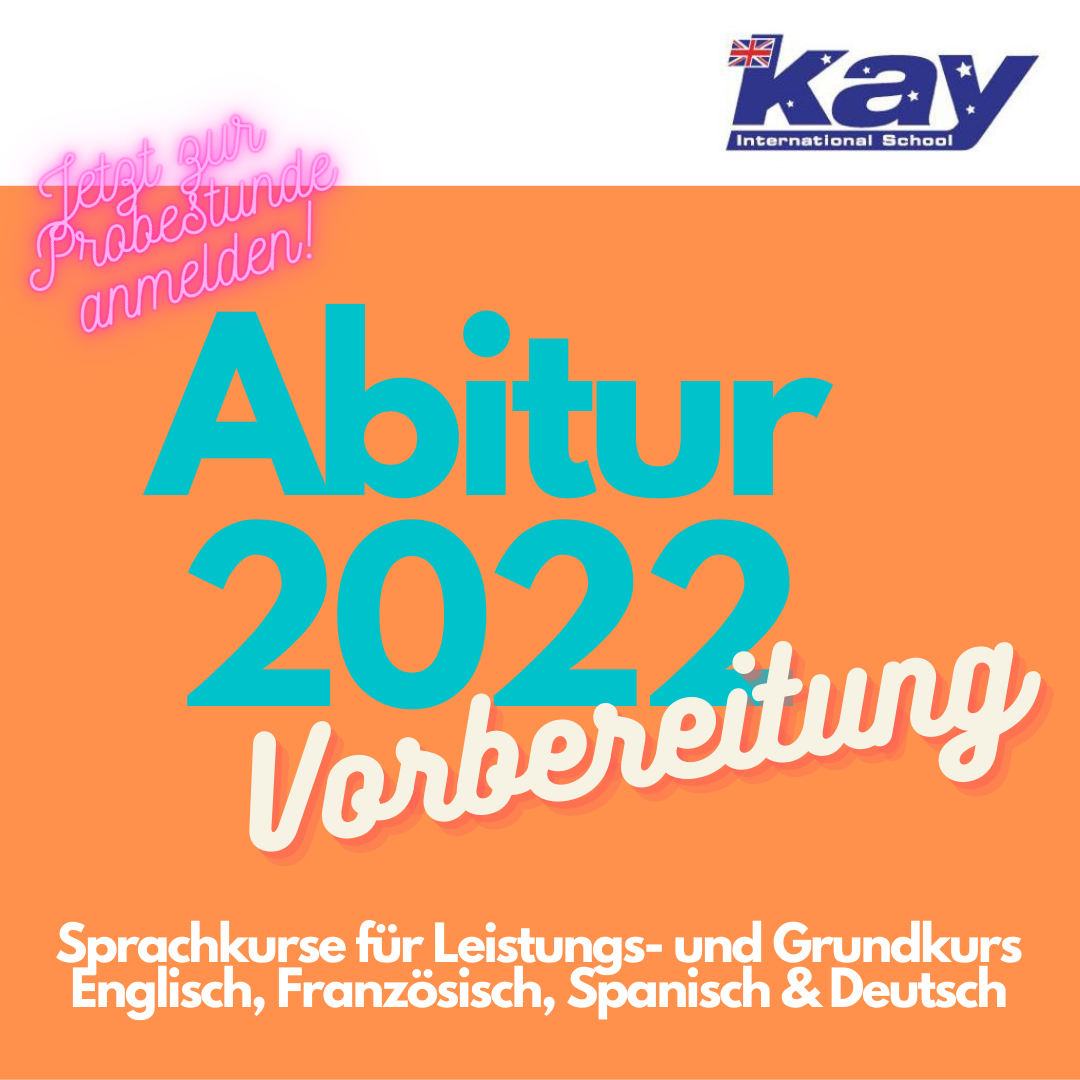 – Mit System zum Erfolg! Wir bieten im Präsenzunterricht die Vorbereitung auf die schriftlichen und mündlichen Abiturprüfu ...
-Wasser – wie sieht es aus, wo kommt es her, wie können wir Wasser schützen? Am Mittwoch, den 17.11.2021 fand in unserem Kindergart ...
Am Freitag, den 18.11.2022 findet der bundesweite Vorlesetag statt. Wir nehmen an dieser Veranstaltung teil! ...