Our pre-school children in the Butterfly group
our Butterflies – the 5 and 6 – year old pre-schoolers
The children in the "Butterfly" group are 5 and 6 years of age and are given maximum support in becoming ready for elementary school. In this group the children develop their social-emotional skills as well as their fine- and gross motor skills, their cognitive, mathematical, linguistic and creative skills which are vital for school readiness. Our pre-school programme Language, Communication and Literacy fosters phonic awareness, the understanding of the sound system, letter-tracing and blending these letters to form words. Here we use the creative and holistic Letterland programme.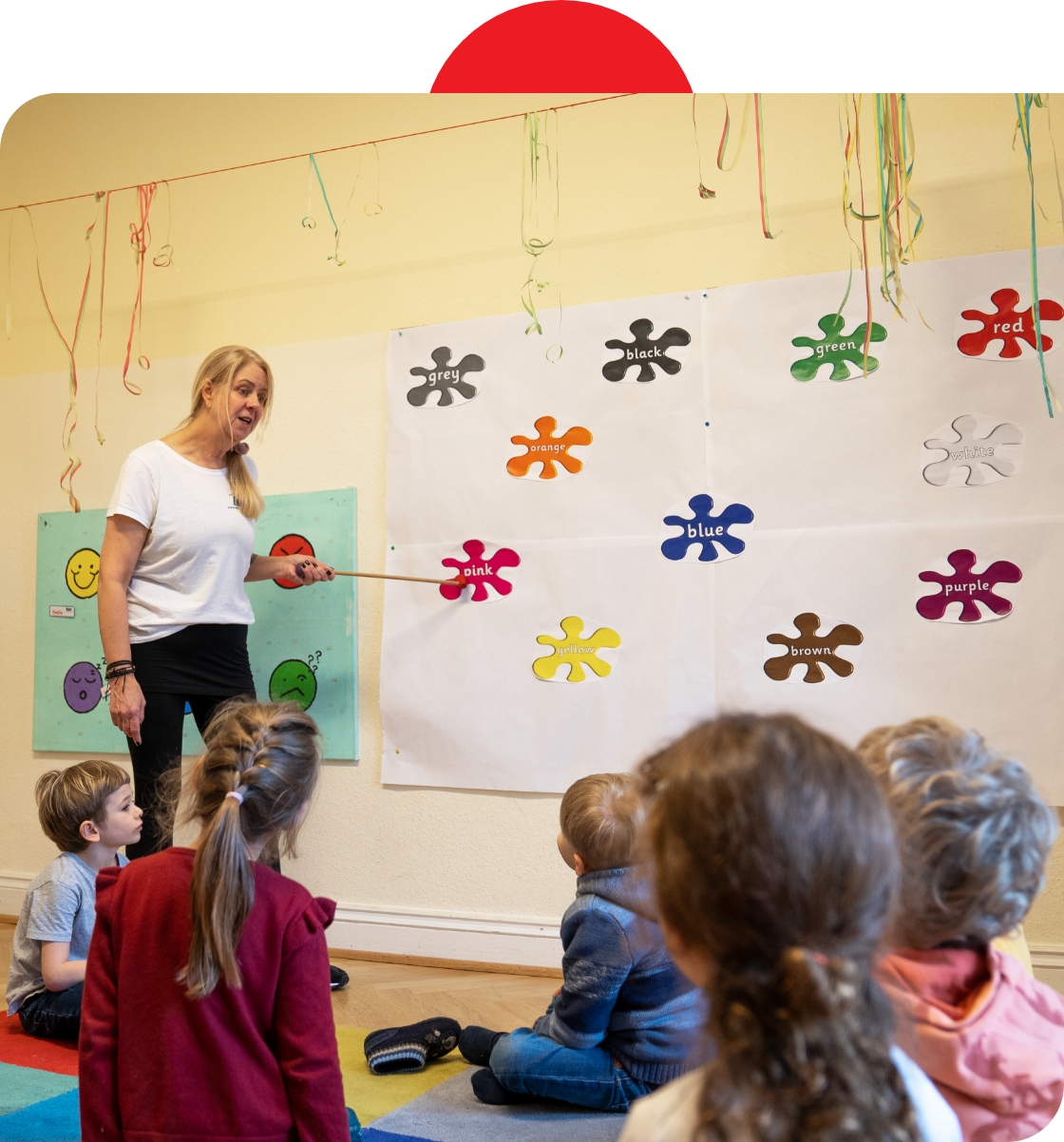 Our programme in the field of Mathematics supports the children in their logical and abstract thinking which leads to the understanding of abstract numbers and the principles of addition and subtraction. Moreover, the children are familiarized with different shapes and sizes. In "Knowledge and Understanding of the world" the pre-school children carry out simple scientific experiments so as to familiarize themselves in an age-appropriate manner with physical and chemical processes. In this the children are encouraged to make meaning of the world around them by asking "why?"
We also organize regular workshops for our pre-school children on topics like water, healthy nutrition, and forest to foster their understanding of science and environmental protection.
Regular workshops for our pre-schoolers
At regular intervals, we offer our children inspiring, holistic and child-oriented workshops from the Modern Media Working Group on the topics of healthy nutrition, forest worlds, water and water worlds.
This way, we encourage the children in their interactive cooperation and social learning with media.