Language courses for adults in Bonn
Single and group lessons in English, French, German as a Foreign Language (DaF) and Spanish
Single one-on-lessons with a native teacher are the most effective, authentic and flexible way for you to learn or refresh your language skills according to YOUR own pace, YOUR needs and YOUR goals.
You determine the dates and times! We guarantee a fast and lasting learning progress!
Group lessons are always based on your learning level and take place on specific dates. See course overview Bonn and Bad Godesberg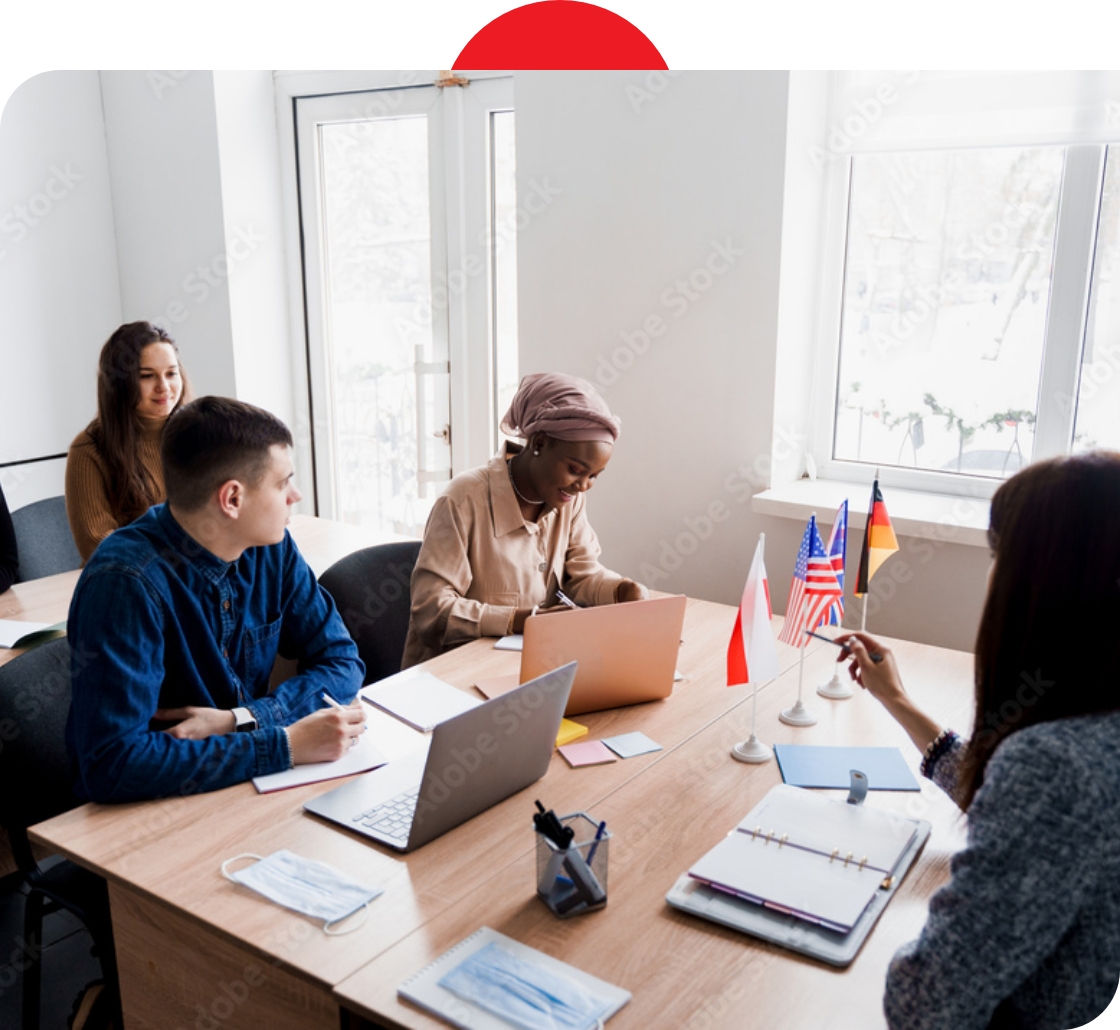 Business Language Programmes and Conversation Courses
We offer the courses in group and individual lessons.
On request, we are also happy to come to your company.
We will be happy to advise you!
We accompany students after their school years as well as adults who are in their professional life!
After school, it is possible to improve one's language skills in one of the many different and extensive language courses for adults. In our language school in Bonn, we offer suitable courses for numerous languages for many different subject areas and difficulty levels. The language training for adults is designed to meet the needs of the participants and takes place in a pleasant atmosphere in our premises in the center of Bonn.
Language learning for adults works best with our elaborated language training, which enables easy learning and actively supports the learning process. You can also take intensive language courses for adults with us and feel comfortable with the new foreign language in a short time. Our language teachers are well prepared for language lessons for adults and are looking forward to introducing you to a new language.
You do not know your language level?
Then you can easily determine your language level online for free!