The Caterpillars – our 3 and 4 year old children
The caterpillars include our 3 and 4-year-old children. Young children are faced with many challenges when they first enter preschool. They must develop the confidence to work and play independently, co-operate with others and begin to deal with their own emotions and those of others.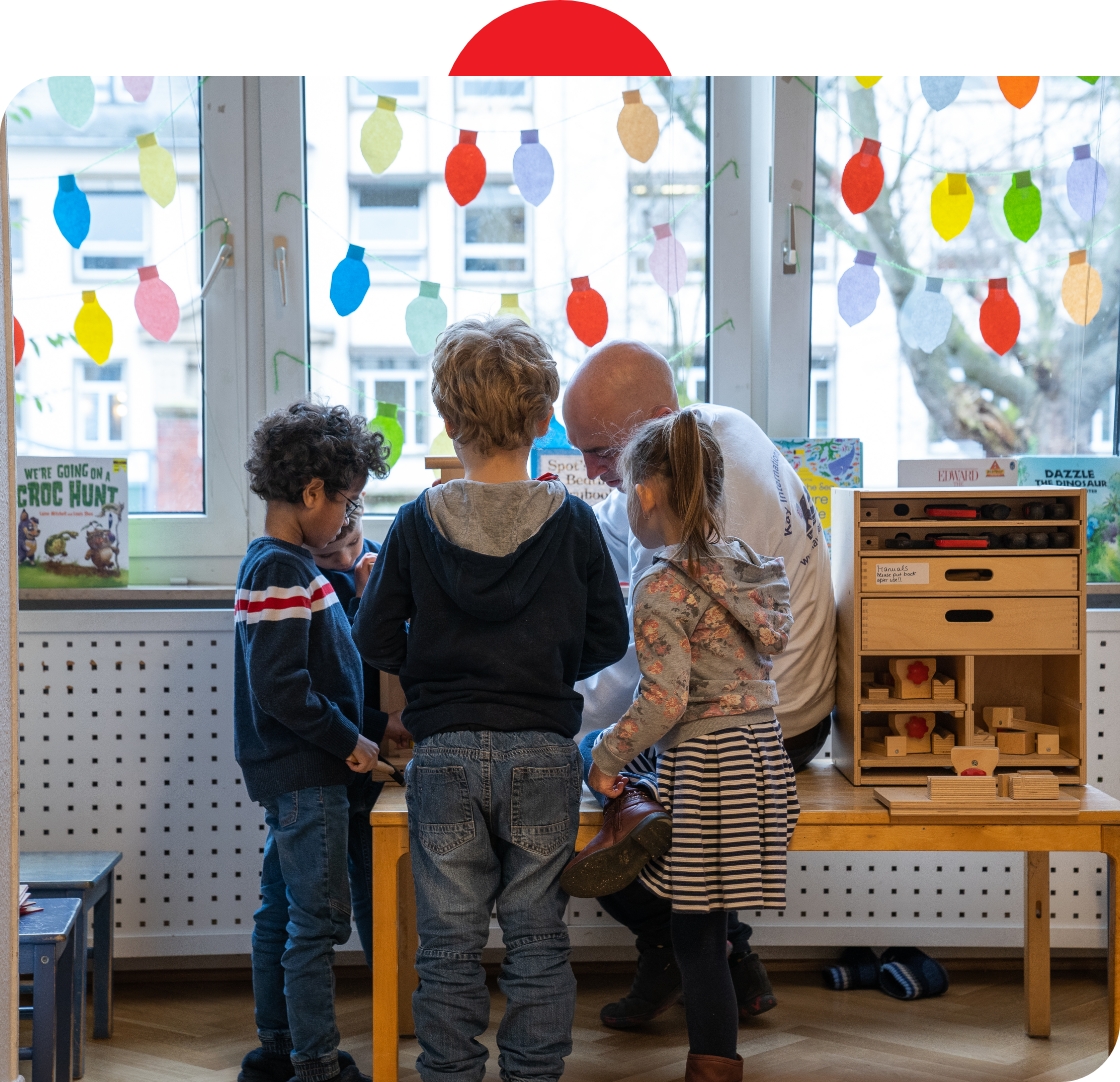 Our main goal with the caterpillar group is to develop the children`s personal and social skills but also the different aspects of language and communication skills, physical and creative skills as well as accommodating young children`s constant need to explore the world around them.
Our kindergarten community
The development of these skills requires that the child feels welcomed and secure in the group and builds a trusting relationship with the caregivers and children in the group.
Becoming part of the Pre-School community and learning to learn together as a group is important for the child's healthy development.
"Helping children to help themselves" Our child-centered and discovering pedagogy offers each individual child the opportunity to develop his or her childlike curiosity and to discover his or her own abilities through varied and stimulating projects.
We have a very large garden where the children can romp, climb, slide, swing and play. However, we also regularly go on discovery tours outside the daycare center.
This is how Caterpillars become Butterflies, our big ones.
We are I AM EXPAT Partner
Founded and run by expats, lamExpat Media is the leading English-language media platform for internationals in Germany, the Netherlands and Switzerland,
providing up-to-date information, news, job listings, housing services, events and lifestyle tips.